Desktop
Note: You will be prompted to install the Webex add-on if this is your first time using Webex.

To join a Webex meeting:
Step 1
Click the Desktop or Mobile Devices link in your invitation up to 5 minutes before the scheduled start.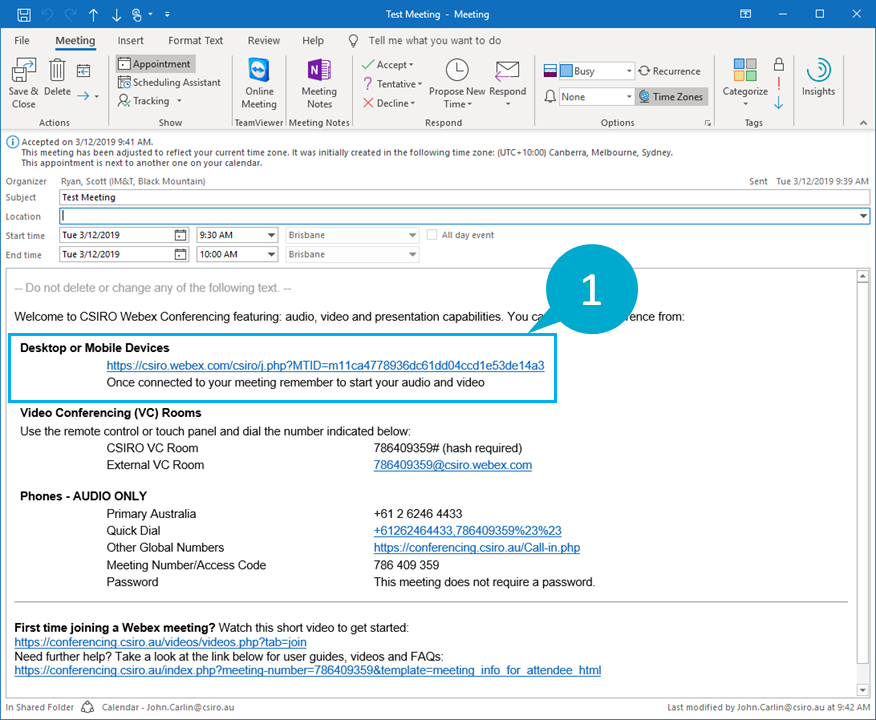 Step 2
If this is your first time joining a Webex Meeting you may be prompted to install the Webex Meetings app. Follow the prompts to install webex.exe.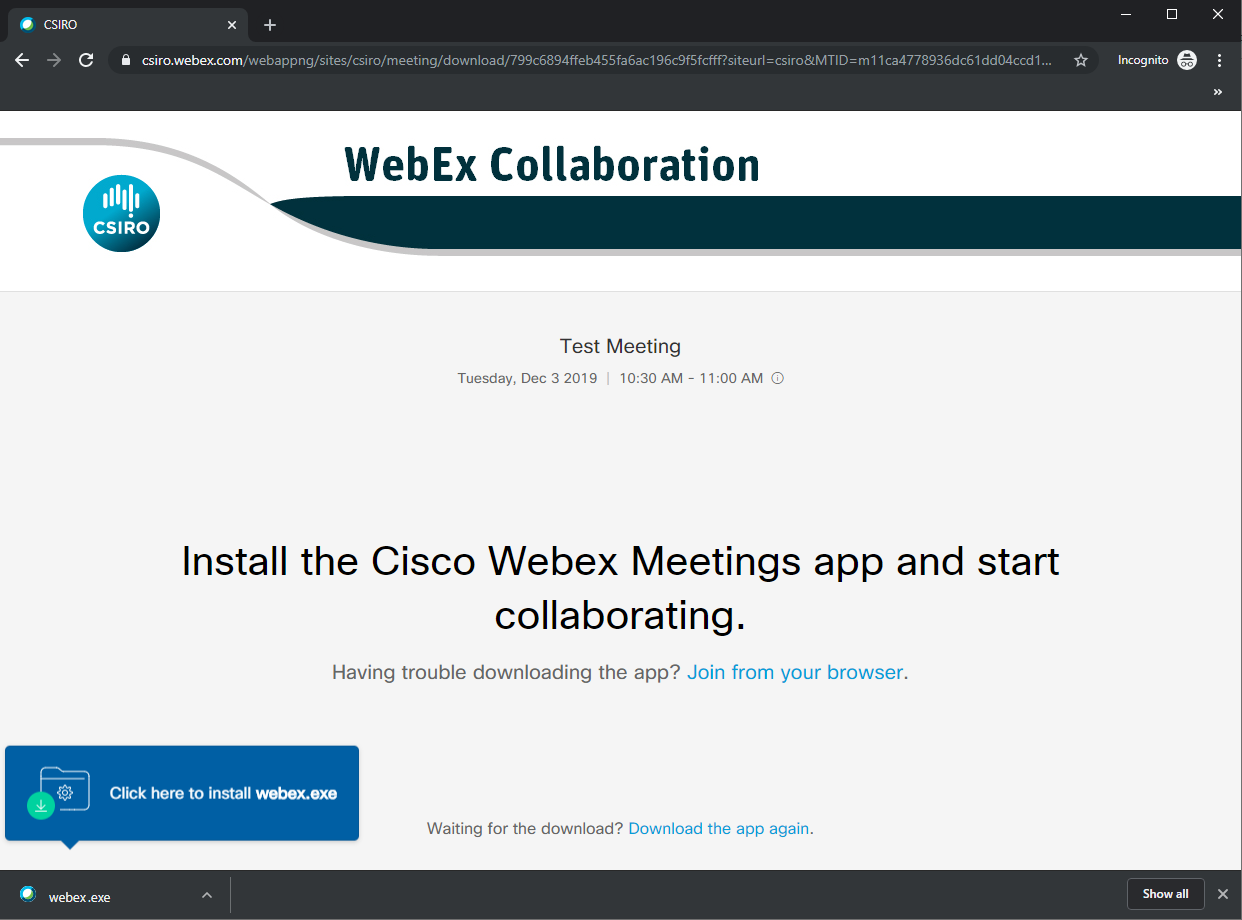 Step 3
If you're an external collaborator, enter your Name and Email Address and click Next.

If you're a CSIRO staff member, click Sign In.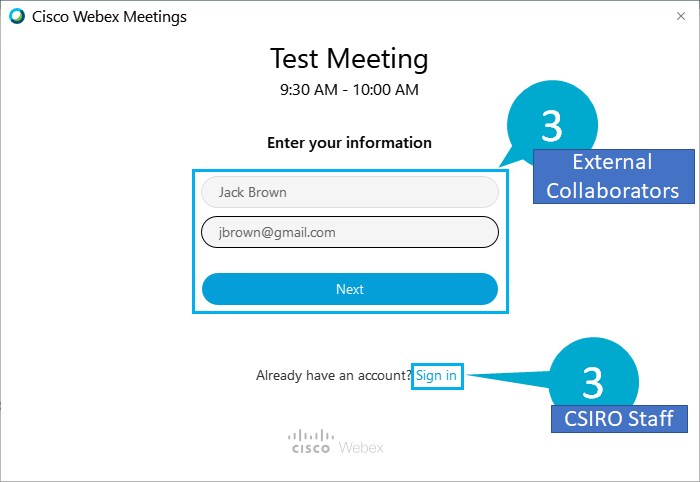 Step 4
This is a preview screen that gives you the opportunity to connect your audio and video before joining the meeting.
Start by selecting your audio connection method from one of the options below:
Use computer for audio


This is CSIRO's recommended option. Make sure you have a good quality USB headset and network connection, and remember to test your speaker and microphone devices by clicking 'Speaker, mic and camera settings'.




Call me at...


If you don't have a computer headset or are having issues with audio quality, use this option. Get the Webex system to call your phone by entering in your country code and phone number.




Call in


This is the audio option of last resort if the above two options do not work. Remember to enter your Attendee ID as displayed on screen.



Mute your mic
, and check that your
Speaker, mic and camera settings
are correct.
When you're ready click
Join Meeting
.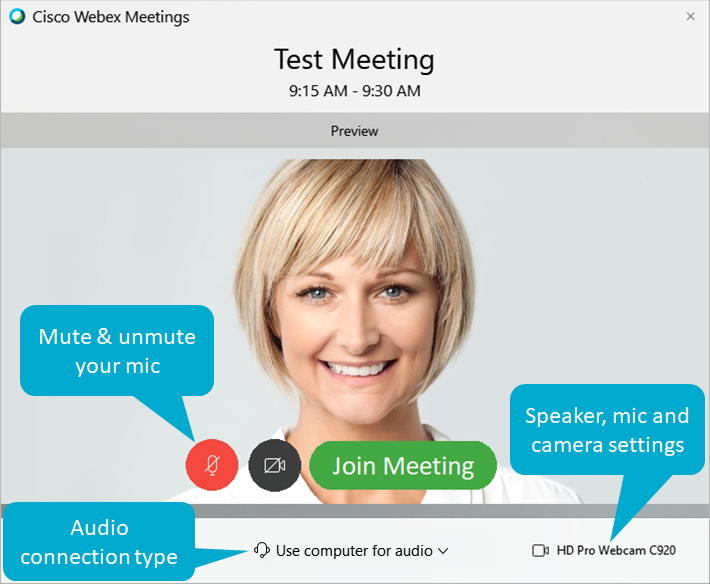 That's it, you're now connected to the Webex meeting. At this point you will be able to see and hear presenters/participants speak, and view any presentations that are shared.
---
Want to learn more? Check out the comprehensive list of User Guides and Videos on the Cisco Webex Help Central site. This is generic content, but most of it applies to CSIRO's implementation of Webex.